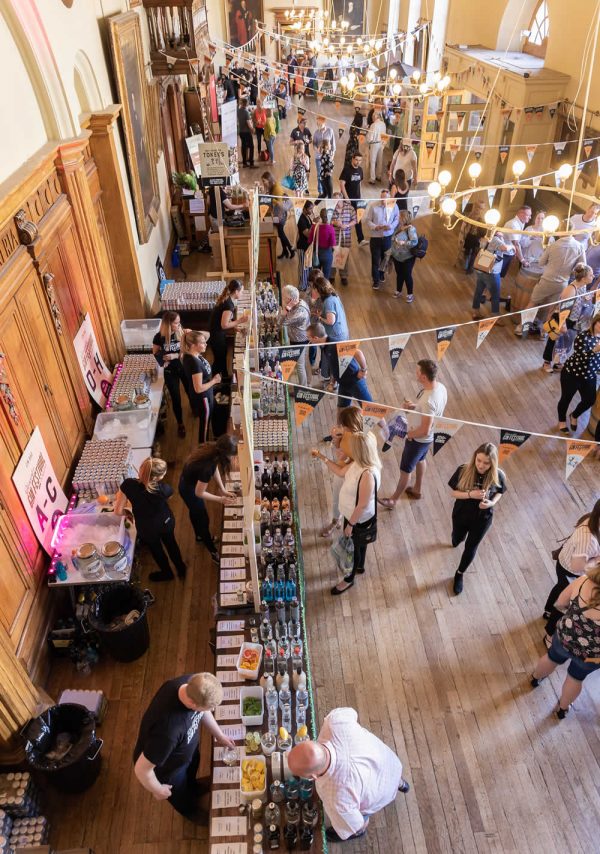 GRADE I LISTED
Well worth a visit
Worcester Guildhall is a must-see visitor destination in the very centre of this historic city and is free to enter. You can be sure of a warm welcome in this Grade I Listed building, which is home to the Council Chamber, the City's former Court Rooms and the Mayor's Parlour.
Situated on High Street, the Guildhall boasts the remarkable Assembly Room, described by King George III as "a handsome gallery" when he visited in 1788. Follow in his royal footsteps to admire this space's Italianate Ceiling and many striking portraits of Royalty and former Mayors.
The Guildhall is also available for hire for events, conferences, weddings and civil ceremonies and corporate hire.
Worcester's Tourist Information Centre is also conveniently located at the Guildhall. There are several car parks nearby and within walking distance.
Opening hours
Visitors are welcome to enter the Guildhall for free at the following times. The Guildhall is a working building so not all rooms may be open. If you would like to see a particular area, please check before visiting.
Monday: 9am – 4:30pm
Tuesday: 9am – 4:30pm
Wednesday: 9:30am – 4:30pm
Thursday: 9am – 4:30pm
Friday: 9am – 4:30pm
Saturday: 9:30am – 4:00pm
Sunday: 10am – 3pm
Bank Holidays: Closed
As the Guildhall is available for private hire there may be occasions when there may be alterations to the usual opening hours.
Access
The following access provision is available in the Guildhall.
Platform lift at rear entrance/exit
Internal lift from ground level to second floor
Accessible toilets are located on ground and second floor
Looking for a guided tour of Worcester Guildhall? Book a tour with Discover History.
With your own personal tour guide, you will be taken to the hidden parts of the building that are not normally open to the public – including what were once the holding subterranean cells for prisoners awaiting a sentence of death or deportation.
It's not all doom and gloom though, as you are led to the enchanting Assembly Room where Royals and many other important visitors have dined. In the Lower Hall, you will learn the strange history of the fire buckets that are on display, and share Worcester's pride and sorrow in the many men who went to war.