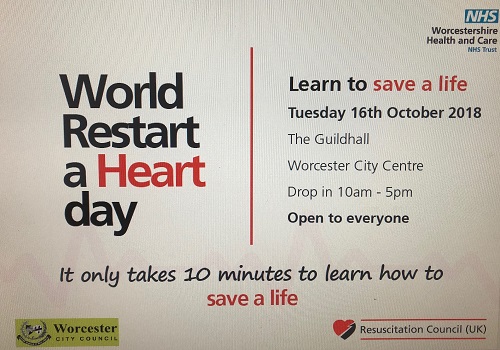 World Restart a Heart day
Restart a Heart day❤️ is a global initiative developed by the European Resuscitation Council. It was launched in 2013 to raise awareness of the importance of teaching members of the public how to help restart the heart of someone who has suffered a cardiac arrest.
This will be a free event , which will have dummies to practice on , practice defibrillator machines , music to help you with timings. Each person who takes part and understands CPR will get a certificate for the achievement. This event will help save many more lives.
They will also be teaching CPR for not just adults but small children and babies too 👶.
Let's get as many people from our communities to this event and make a difference in this world 🌍
To download a detailed information please visit: